Finance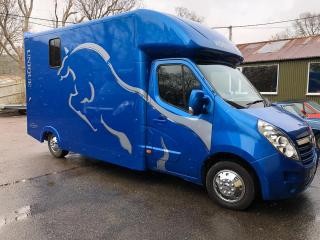 We appreciate that not all customers are able to purchase horseboxes outright. Owning and looking after a horse is an expensive past time, and the added cost of a horsebox can be daunting for some people.

This is why we're more than happy to accept payment through finance. We want our customers to be confident and comfortable with their purchase and are on hand to help make buying a new horsebox as easy and stress-free as possible.

Here at Unique Horseboxes, we work closely with a couple of reliable finance providers who we are happy to recommend. We work with Pegasus Finance and Commercial Vehicle Finance, who both offer a suite of funding options, tailored to help make your life easier.

If you want to purchase a horse box through finance then we can pass your details on to these third-party finance providers who can then work with you to find a finance package that suits your needs and your budget.

Don't hesitate to give us a call on 01323 376114 if you have any questions regarding finance or anything else that we might be able to help you with.